LG Home Comfort Solutions
LG home comfort solutions allow you to cool or heat your entire home or a single room based on the needs of your space!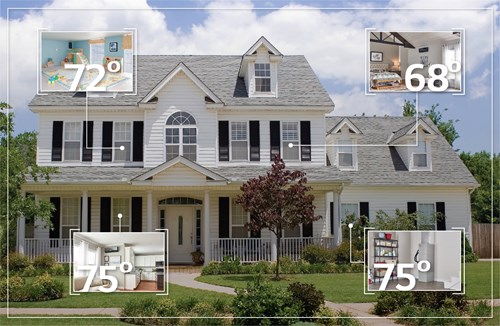 The LG Difference
LG Air Conditioning Technologies is a leading player in the global air conditioning market with innovative commercial and residential air conditioners and building management solutions. With a robust lineup of ducted and duct-free products combined with leading-edge controls, LG affords homeowners the flexibility to get the solution that's perfectly suited for their home. 
Explore why more and more homeowners are choosing LG for their residential air conditioning needs.
Quality Solutions
From OLED TVs to home appliances, LG Electronics is a leading consumer brand and well-known for its quality products – when it comes to air conditioning, LG systems are second-to-none.
Design Flexibility
With a wide array of indoor units styles, both ducted and duct-free, including the award-winning, picture frame style Art Cool™ Gallery, LG offers a range of product options that let you get the system that's perfectly suited for your needs.
Superior Performance
From the industry-leading high heat performance of LGRED° to the quiet operation of LG indoor units, LG air conditioning technologies have the superior performance to consistently keep you comfortable.
Connectivity
LG is one of the only HVAC manufacturers that offer a range of Wi-Fi enabled indoor units. Now you have the freedom of controlling your precise comfort from your smartphone alongside your other SmartThinQ-enabled LG devices, such as refrigerators, ranges, washing machines and robotic vacuums for a truly connected home experience. Additionally the LG SmartThinQ™ app is integrated with both Amazon Alexa and Google Assistant for easy voice control for further convenience and control.
Energy Efficiency
With many LG systems receiving the ENERGY STAR® designation, LG systems boast some of the industry's best efficiency which not only qualifies them for local and regional rebates which reduces the upfront cost, but it also can contribute to lowering energy bills.