Discover the latest innovative LG air conditioning technologies!
Learn how LG can provide a complete solution for your next project.
LG Building Management and Controls
CONTROLS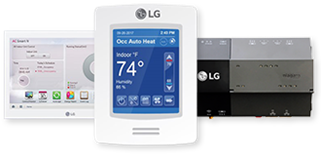 LG building management systems and innovative HVAC controls enable:
Single point of control and automation
Seamless integration across building systems
Optimized performance and efficiency
LG Air Conditioning Technologies
COMMERCIAL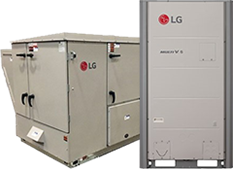 LG affords customers the flexibility to provide the optimal solution for their project with:
Innovative, industry-leading HVAC solutions
Complete solution offering inlcuding VRF, DOAS and building controls
Attractive Return on Investment (ROI), compelling first costs and low Total Cost of Ownership (TCO)
LIGHT COMMERCIAL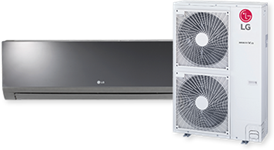 LG's light commercial systems give business owners the functionality they need with:
Flexible system designs including ducted and duct-free options
Superior energy efficiency without sacrificing comfort
Simultaneous heating and cooling with a 5 ton, single-phase heat recovery system
RESIDENTIAL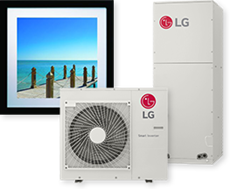 LG's innovative residential solutions allow homeowners to get the most of their HVAC system with:
Award-winning and exclusive indoor units to match and décor
More connectivity and control with the LG ThinQ™ app with integration with Amazon Alexa and Google Assistant
Industry-leading heating LGRED° heat technology
Interested in learning more about LG Air Conditioning Technologies? Contact us to find out more!